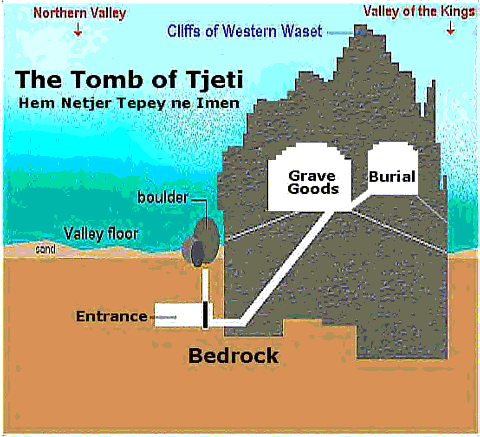 We began the excavation of this tomb when His Majesty was the High Priest of Amun. The tomb is cut high into the cliffs on the northern ridge of the King's Valley.
After Tjeti took on the title of the Lord of the Two Lands he needed a tomb which befitted a king and so extra chambers were added.
Just click the close box at the upper right of
this screen to return to the tomb exit menu.